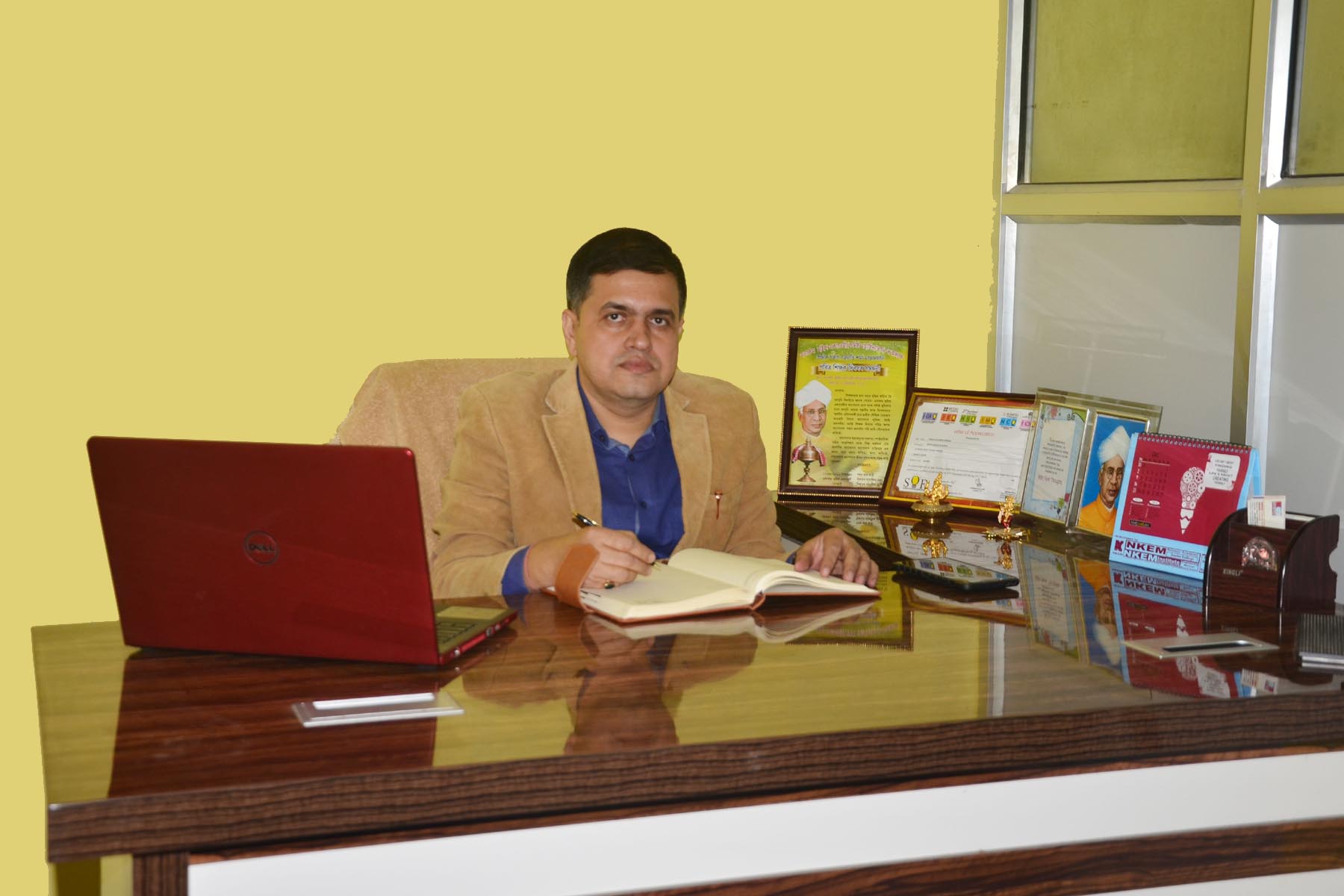 Dear students,
A good beginning in the right direction with a planned programme and a consistent effort leads the path to success.
NKEM institute, driven by the passion for excellence in the field of Engineering, medical has developed a unique teaching methodology for the students. For class XI and XII, we have designed a course in such a way that it fulfills both the Board curriculum and the competitive Entrance Examination requirements. For class XII passed students also, Entrance pattern orientation starts after going through fundamentals.
At NKEM, our focus is not only making a student thoroughly knowledgeable but also on developing confidence, speed, accuracy and right temperament to face Eng/ Medical entrance examination.
I welcome you all to NKEM. During your association with NKEM, we will try to keep the fire within you alive and show you the right path to success.
Here, I end by saying that we would try our best to give you the best so that you come out being the best.
Regards and warm wish
Porag Jyoti Sarmah